Directions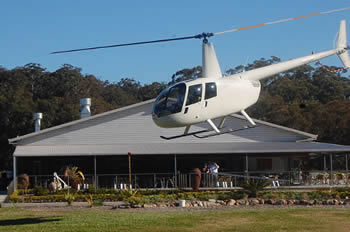 Whether you are driving or arriving by helicopter Cookabarra is easy to find and makes a great day out.
Travelling from Sydney to Nelson Bay in Port Stephens is an easy drive along the F3 Sydney Newcastle Freeway, the Pacific Highway and Nelson Bay Road.
The trip from Sydney to Nelson Bay takes between 2 and 3 hours depending on which part of Sydney you start from.
Travel North along the Sydney Newcastle Freeway you stay on the freeway until you reach the roundabout at the end of the F3 turn right and follow the Pacific Highway over the Hexham bridge take the 1st right exit at the traffic lights on the intersection with Tomago Road. Then follow the signs to Nelson Bay. The Tomago Road intersection can be found 1km past the Hexham Bridge.
Cookabarra Restaurant can be found 20 minutes before the Nelson Bay CBD on Marsh Road, when traveling from Sydney to Nelson Bay.