Daily Tours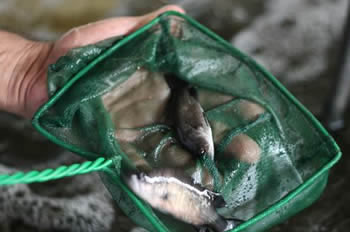 Cookabarra Restaurant and Function Centre is located within a working farm site which includes a world leading Barramundi fish farm, a hydroponic garden and soon to open local produce centre. This inivative barramundi farm has an international reputation for it's sustainable farming practices .
An informative guided tour of the farm and gardens can be taken before or after lunch with guided tours operating daily at 11:00am and 2:00pm. Tour cost is $10 for adults & $5 for children (5-12) You can discover how our award winning Australian made technology operates to produce over a thousand kilograms of barramundi per week! All developed right here in Nelson Bay with the technology being exported around the world.
See Tailor Made Fish Farms on Channel Sevens Sydney Weekender.
Also see our Farm on NSW Fisheries Innovation Video.
This farm is open to the public from 9.30 am to 3.30 pm everyday and operates during all weather conditions, so it is something you can do in Nelson Bay even on a rainy day.
During the tour you will see the fish as they move through their lifecycle from fingerlings right through to a market ready product. You can even feed Big Barry who is over 22kg and 1m long; just watch your fingers!
Daily tours of the facilities can be organised through the restaurant.
Please contact us for further information or to book a tour.
We have special packages for school groups. Please download the information pack for school excursions from our downloads page.
We also have special group discounts. Please Contact Maddison on 02 4982 6740 for more information.